Education
Top 10 Secondary Schools in Singapore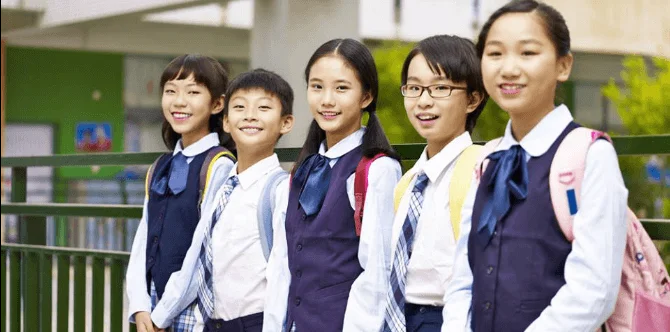 If you're trying to find the right secondary school for your child in Singapore, you are not alone. It's very important to know exactly what each school has to offer, so you can make the right choice for your child. Understanding the right approach can indeed make a huge difference, and you want to focus on results and the best experience as much as possible. It can be well worth the effort.
Catholic High School
At the Catholic High School, there are GCE ordinary levels and integrated programs. It's one of the top schools out there, and it does bring in a variety of different programs, while also bringing great teachers.
Anglo-Chinese School (Independent)
This school is widely known specifically for the International Baccalaureate program. It also has the Gifted Education program. The Anglo-Chinese School is also a partner for the Methodist Girl's School.
CHIJ St. Nicholas Girls' School
The school is preserving the Chinese values through its students and it brings in front some of the top skills on the market. That helps immensely, especially since they have a great express track to help students with IP requirements.
National Junior College
At the National Junior College, students receive support with their GCE needs. They also have specific programs outside of the normal curriculum for languages, art and music.
Dunman High School
It's one of the largest government schools and it has a great integrated program. The Dunman High School also provides very specific programs that help students focus on a topic of their choosing with great success and amazing results.
Raffles Institution
Raffles Institution is the oldest pre-tertiary education establishment. It has a great curriculum and it nurture students to become great leaders. They have core and merit CCAs.
Nanyang Girls' High School
The Nanyang Girls' High School stands out of the crowd because not only do they have a very good curriculum, but they also have 39+ activities for students. Plus, you will notice that they come with a bi-cultural studies program as well.
Methodist Girls' School (Secondary)
The Methodist Girls' School (Secondary) is ideal for students that are great at arts, athletics and academics. They do have the GCE express course and integrated program, not to mention there's also a music elective program.
Raffles Girls' School (Secondary)
It's one of the oldest schools in the country, and it does have a variety of programs. They are known for efficiency, professionalism and very high quality, which is the reason why you want to give them a try for yourself for the best possible results.
Hwa Chong Institution
At the Hwa Chong Institution, you have pre-university and secondary classes for students that follow the SBGE program. Every student prepares for the GCE, and there are also extensive bi-cultural and humanities programs. These are geared towards students that want to take humanities courses.
Conclusion
There's no shortage of secondary schools in Singapore, you just have to find the right options to suit your needs. Study all the possible secondary schools with your child, as this will offer a very good set of benefits and options to pursue. A good math tutor from the best home tuition agency in Singapore can help your child to prepare for his or her mathematics studies at secondary level.